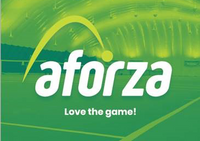 Tennis Academy is now Aforza
Our new name, Aforza, is jam packed full of meaning. It comes directly from the Italian word for strength — forza — and is also inspired by effervescence, which means vivacious, enthusiastic, and bubbly. Bubbly, of course, representing our iconic dome facility that is known as "the bubble". The name is strong and sporty, but fun — just like us!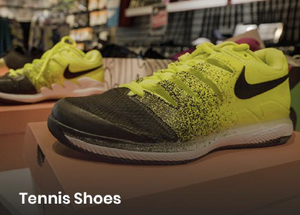 Tennis shoes are unique in so many ways. Some fit tight on the sides while others are wide.  Some are light and others are durable. Our Pro Shop stocks many different brand names such as K-Swiss, Asics, Wilson, Head, Prince and Babolat and Nike.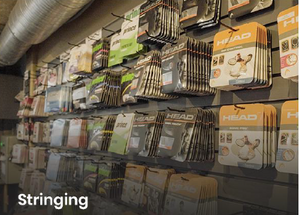 Whether you are looking for more power, feel on the ball or durability, we have the string that is right for you. We also have some of the most knowledgeable stringing staff in the city that can help you choose the right string and tension to help with your game.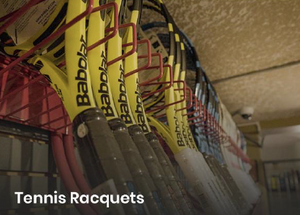 At The Tennis Academy; our large selection of active wear for men, women & juniors can take you from the court to coffee – or the classroom!  We carry Asics, Babolat, Wilson, Lacoste, K-Swiss & Saxx Underwear.  
  
The Tennis Academy has been much more than a tennis club for me. Since becoming a member 10 years ago, I have met so many people that I now consider my good friends. I have travelled to tennis tournaments with them as well as many a pro tournament. Due to the quality of the coaching  staff my game has improved as well (I still thank Ralph everyday for helping me switch to a two handed backhand)

John Dugdale
"Why would I ever go somewhere else when I am so satisfied with The Tennis Academy?  It is one of the best places to play. You can't go wrong!  You feel welcomed from the time you walk through the front door, get to your tennis court to when you go upstairs to the restaurant."

Sheriar Khory
"The Tennis Academy is our home away from home.  My son trained here his whole junior career and is now playing at a Div 1 school in Illinois. My 10 year old daughter also plays and it was never a question where she would train. Ralph, Jeff, Alex and Marc have always gone above and beyond for our family and have greatly improved the high performance programs over the years.".

Lisa Kingsmith